Capital Brick Campaign
The Pikesville Volunteer Fire Company has been protecting Pikesville and the surrounding areas for over 120 years. Our fire station had undergone a MAJOR building renovation to help meet the needs required in today's fire service. Our tower-ladder truck is almost 15 years old and needs to be replaced in the near future, for a total potential cost of $1.4 Million. Please help us to help you by purchasing a brick, to proudly be displayed on the walkway, entering our new community room of our fire station.
A standard single brick is a 4" X 8" brick and may contain up to three lines of text with a total of 15 characters per line (spaces and punctuation count), OR a graphic. Graphics may be restricted to sizing. Lettering will be all uppercase, universal font and centered on the brick.
We also have 8" X 8" bricks available for purchase. They may contain either a logo and/or up to six lines of text. If you are choosing the logo, please send the logo artwork (jpg or pdf) to bricks@pvfd32.org. Remember to include your name and contact information in your email.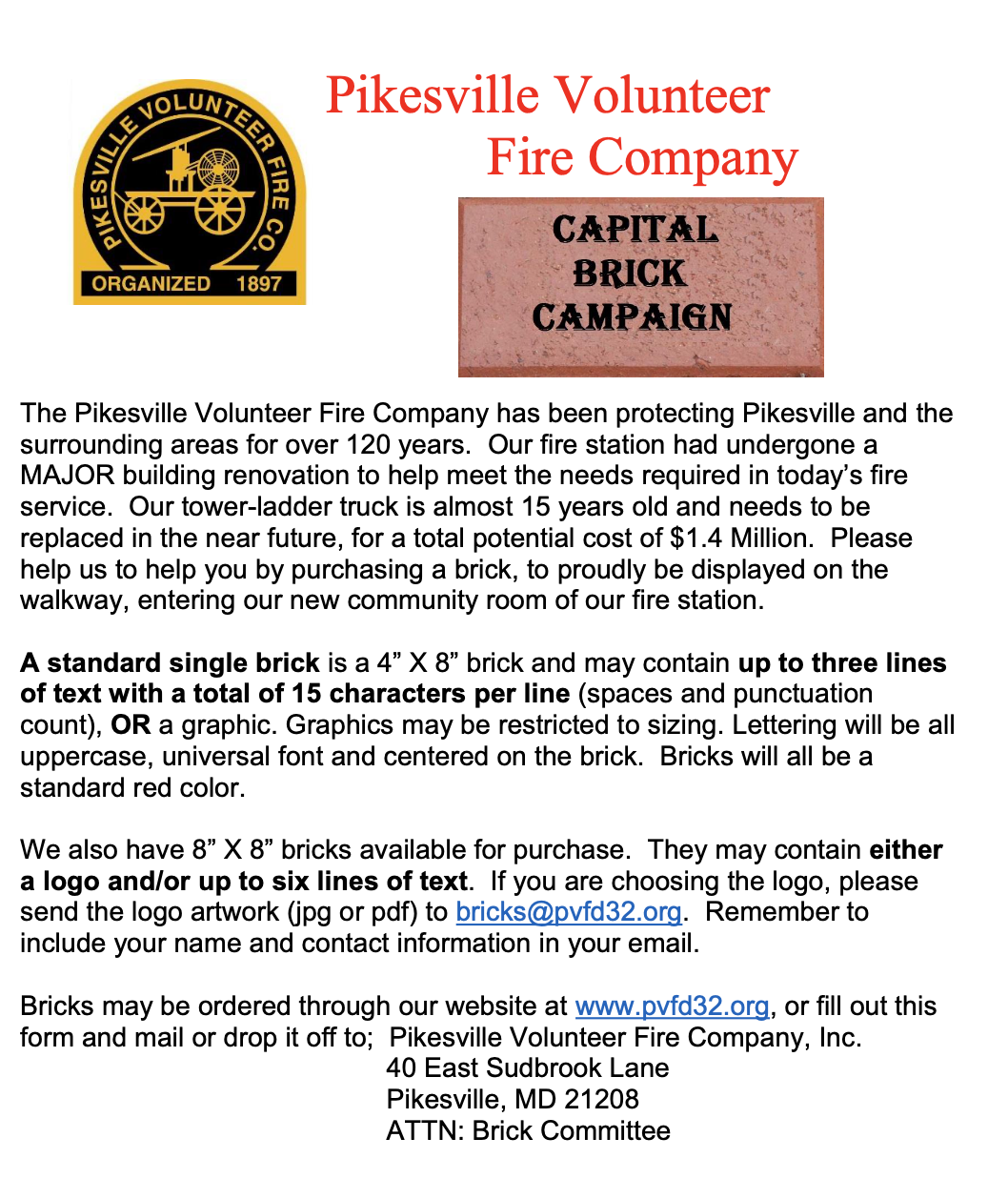 Click to Download PDF Order Form
Order Details
Add bricks to your order to populate this form